Dear colleagues, researchers, students !

We are welcoming you to the Official Site of the Research Institute of Chemistry

at V.N. Karazin Kharkiv National University.
The Research Institute of Chemistry (established in 1929) is the first research institute founded at Kharkiv University.
Today the Institute consists of 4 research departments, it has a Certified center for experimental data standardization also. 7 Doctors of Sciences and over 20 PhDs work productively in the staff of the Institute. The research activity combines both fundamental and applied projects.
The Institute conducts the following studies: metal ionization and electrocrystallization processes in water and water-organic solutions, development of waste-free resource-saving technologies for instrument engineering and machine building enterprises; experimental and theoretical study of processes of association some classes of organic dyes, that are accompanied by the change of spectral-luminescent properties of solutions and which can be applied for chemical analysis; structure and photonics of abnormally high Stokes shift organic luminophores; development and application of radioactive indicators method for resolving tasks in the field of Chemistry, Radiobiology and Radioecology; theoretical study of electric and magnetic properties of molecules and molecular systems.
The practical and innovative research findings also include patented processes for: utilization of copper-containing compounds and recycling of used etching solutions; quantitative determination of chemical toxicants (surfactants, organic solvents and others) in water environment; determining quantities of biologically active components in phytogenous products. The Institutes also develops new therapeutic medicine for protecting human body from radiation damage. Some of them have already been tested and gone into commercial production.
The Institute successfully cooperates with chemical department of the University and scientific research centres in Ukraine as also Germany, Poland, Switzerland, Slovakia, the USA.
The Institute is an organizer and co-organizer of scientific conferences and scientific practical arrangements, including international rank. The Institute provides postgraduate courses for doctorate and senior doctorate degrees. The laboratory facilities of the Institute are also used for training University students and specialists from other organizations.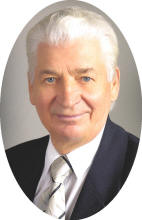 The Institute, in cooperation with the Chemical department, publishes the periodical journal ("Kharkiv National University Bulletin. Chemistry"). The Institute researchers actively participate in the teaching process at the University: they give lectures, run laboratory classes and practical training, supervise studentsí graduation papers, work with talented students and schoolchildren.
Welcome to the creative contacts and fruitful cooperation.
With kind regards,
Director of the Research Institute of Chemistry,
Full Professor, Doctor of Sciences (Chemistry),
Honored Fellow of V. N. Karazin Kharkiv National University
Vasyl' I. Larin